Editing the node's graph
Right-click the node to show the contextual menu then select Edit custom node.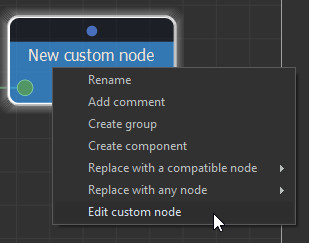 The custom node's graph window opens.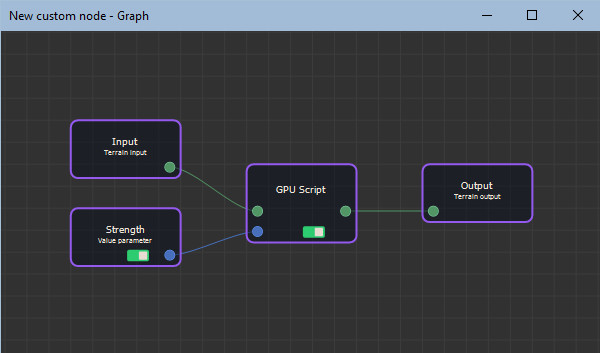 This is where you will define the inputs, outputs and parameter (including manipulators) nodes, and also enter the GPU script.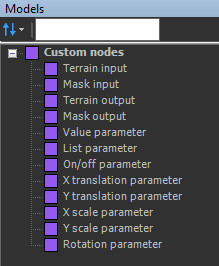 The GPU script
The GPU script node is created from a default sample script. This default custom node has one input terrain, one output terrain, and one parameter: Strength.
Select the GPU script node to open its properties and the script editor.
When the node has no input terrain or mask (the node is a generator), specify the size (width, height, quad size); otherwise, these options are disabled and the values are retrieved from the input terrain / mask and the output grids.
Use C++ comments, starting with //, or use Python comments, starting with #.