In this example, we will create a node using an input terrain that exposes a parameter named "Strength" and edit its graph. The output is a terrain with values that are the result of the input terrain's values plus the Strength value.
Select Create node > New custom node > Python.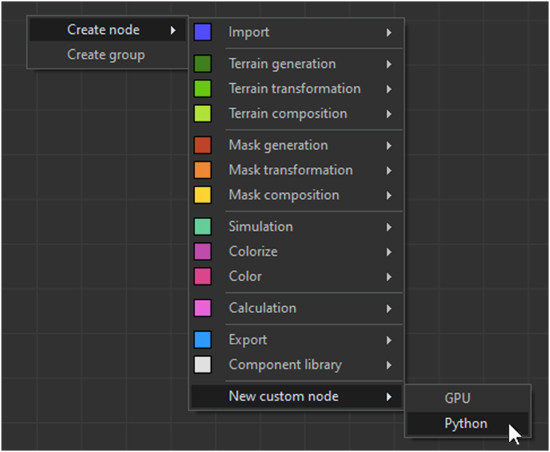 Right-click on the node and select Rename to rename it.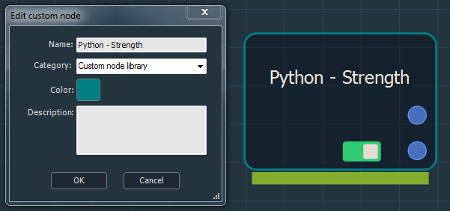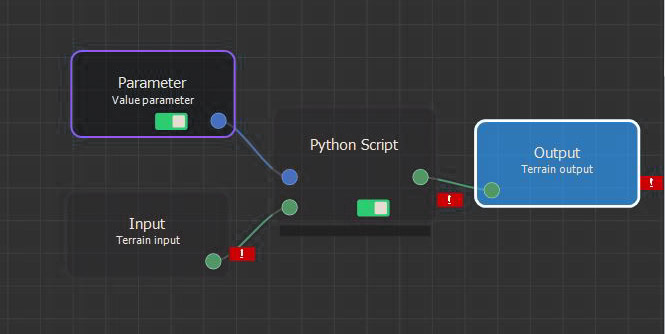 Select the Python Script node and enter the following code in the script editor:


#
#------------------------------------------------
# Example: Applies an offset on a terrain
# - Needs an input terrain node named 'Input'
# - Needs a parameter node named 'Strength'
# - Needs an output terrain node named 'Output'
# - Handles the progress bar
#
set_task_progress(0)
for y in range(Input.height):
set_task_progress(y/Input.width*100)
for x in range(Input.width):
input_value = Input.get(x, y)
Output.set(x, y, input_value + Strength)
Click Compile to check for any errors.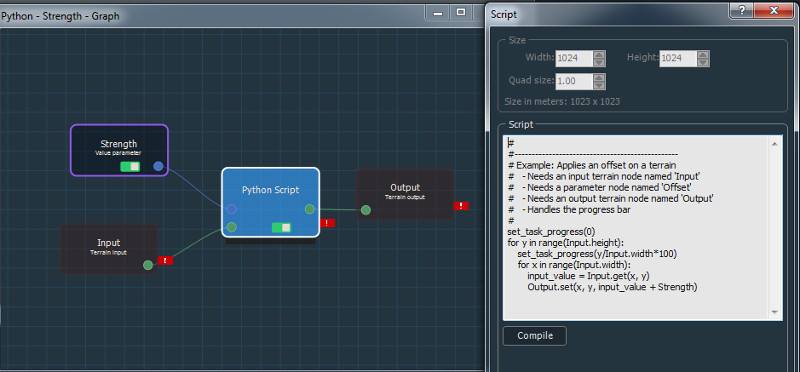 Close the custom node graph and go back to main graph window. Your custom node is now displayed with an input terrain connector and an output terrain connector.
Link your custom node to an input terrain and watch the script running.