Input and output data
Any new node, input, output or parameter triggers the addition of a new connector on the Python Script node.
Numeric values
Any node linked to the Python Script node is shown as a Python variable, which takes the node's name.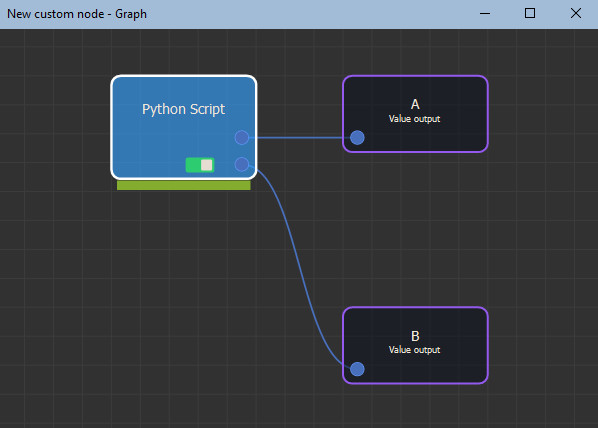 In this example, the following script is entered:
OutputValue = InputValue * 10
Terrains and masks
The width and height of a terrain or mask is retrieved and used for the width and height attributes.
mask_width = InputMask.width
terrain_height = OutputTerrain.height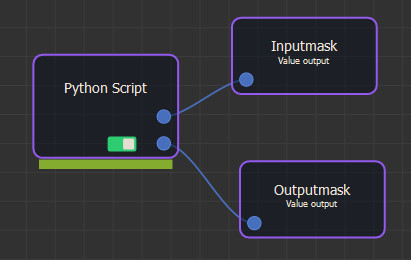 Use the "get" method to retrieve the value of the terrain / mask at a specific location:
mask_value = InputMask.get(128,256)
Use the "set" method to change the value of the terrain / mask at a specific location:
OutputTerrain.set(10, 20, 50) # Put the value 50
In the following example, the output terrain uses the mask values x 100:
for y in range(InputMask.height):
for x in range(InputMask.width):
OutputTerrain.set(x, y, InputMask.get(x, y) * 100)