Adding a Arc node
This node generates a mask in the shape of the arc of a circle.
The arc of a circle is defined by 3 points: point 1 and point 3 form the 2 extremities of the arc of a circle, and point 2 adjusts the radius of curvature between the two end points.
Points 1, 2 and 3 can be moved using the manipulators or their X and Y coordinates can be entered manually in the node properties.
The points cannot overlap, i.e. it is impossible to create a closed circle.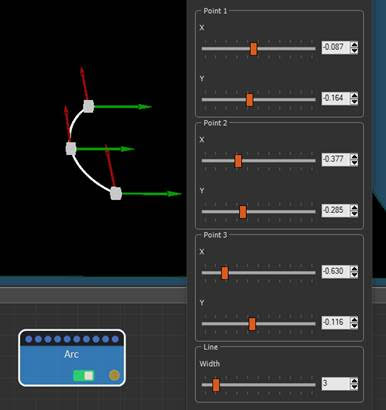 If the coordinate values of a point are constrained by a value from an optional input connector, the manipulator associated with these coordinates is not displayed. In the example below, the coordinate values of point 1 come from another node: the manipulator of point 1 no longer appears.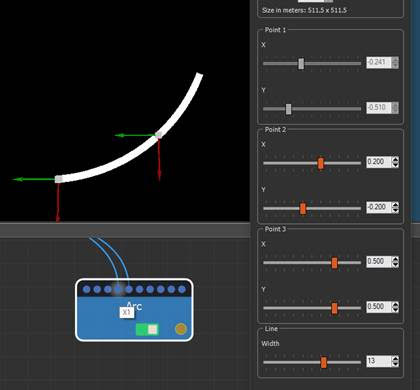 To add an Arc node, right-click in the Graph Editor and select Create Node > Mask Generation > Arc or press the keyboard shortcut N-A-R (Node Arc).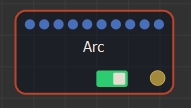 Double click on the node to open its parameters: