Sample project
In the sample project below, two Slope terrain generators, one with a maximum height of 0 and the other with the inclination angle set to 200, are composed with a Full composition node.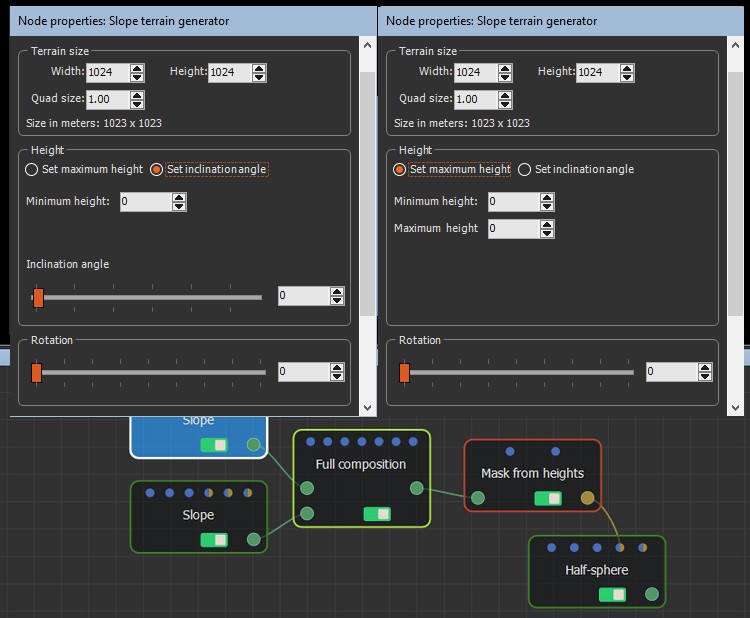 The Full composition output is linked to a Mask from heights node, which has a gradient slope with a minimum height of 0 and a maximum height of 100.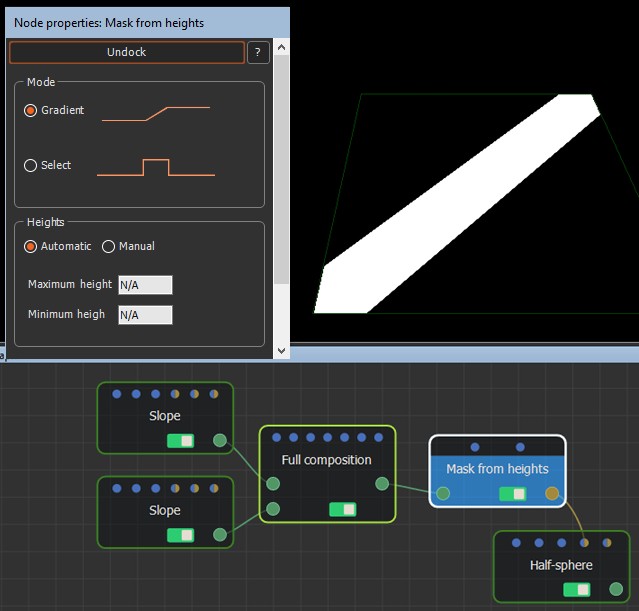 The mask's output is linked to the Half-sphere's optional connector. The result is shown by clicking on the Half sphere node.