With Instant Terra 2.2, download the satellite images with heightmaps in one click for stunning results.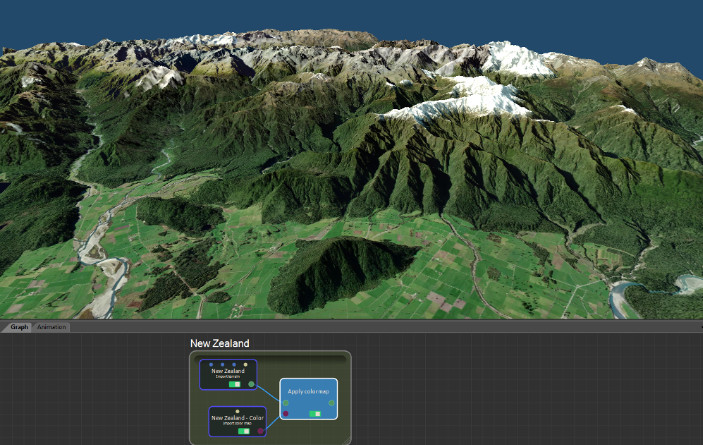 ---
New nodes to tune color maps
The new Brightness & Contrast and Gamma correction nodes let you fine-tune the colors of your color maps.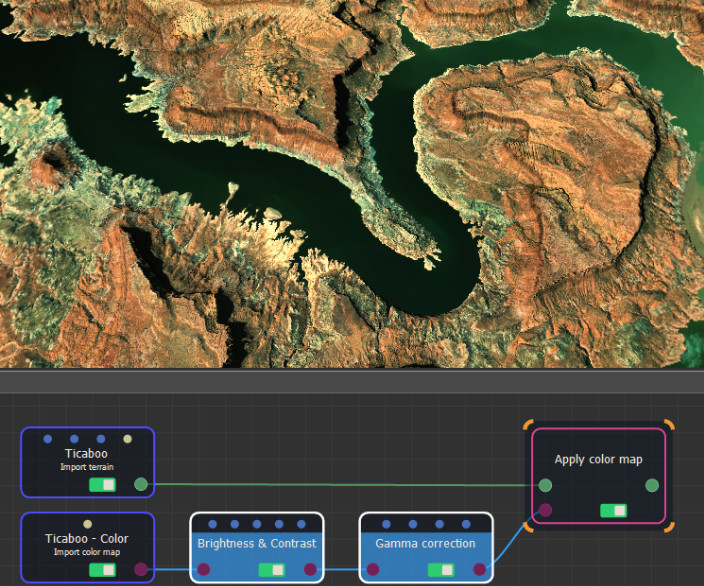 ---
Move and rescale a selection easily before downloading it.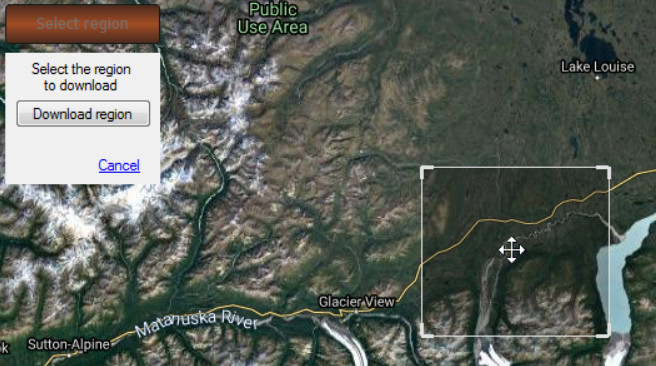 ---
Technical corner
ARC/INFO ASCII GRID files (*.asc) are supported when importing and exporting terrains.